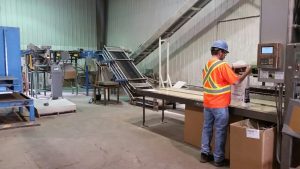 One of our core competencies is custom packaging.  We can custom package your products with our facilities and warehouse and ship all with the efficiency that our 38+ years bring.
We have added automated packaging capabilities to our facility giving us 24-7 advantages to make sure things stay on track and as efficient as possible. We can handle custom packaging of most anything, from  jugs, boxes, bags and mini bulk.  We will complete the task accurately to your spec and within your deadlines.
Some of our markets include
Ice Melt
Oil & Gas
Feed Grade Products
Water Treatment
Any Industry that needs specific custom packaging of their chemicals to conform to sizes and quantities that make the most sense for their business.