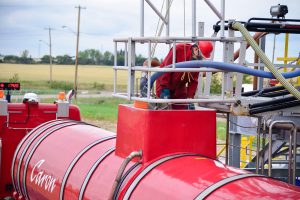 Panther Industries, Inc. has been a major distributor for the Oil and Gas Industry in North America and overseas for over 38 years.
Along with our main locations of Davidson, Saskatchewan and Edmonton we also have strategically placed warehouse locations such as:
Blackfalds, AB
Brooks, AB
Edmonton, AB
Edson, AB
Fort St. John, AB
Grand Prairie, AB
Lloyd, SK
Whitecourt, AB
These locations have managed inventory levels to help meet the demand of our customers.  In addition our new transload facilities in Sturgeon County, ensures that we can meet the needs of your oil and gas operations.  Focusing on safety and speed to get the job done.
Panther Industries has been committed to RDC's Responsible Distribution Code of Practice from 1994 – Present.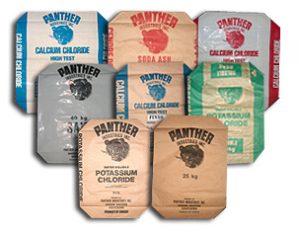 Panther has developed a comprehensive list of products including
Activated Carbon
Aluminum Sulphate
Amidex1248
Ammonium Chloride
Ammonium Persulphate
Ammonium Sulphate
Calcium Peroxide
Calcium Chloride flake
Calcium-Fines-Powder-Beads
Calcium Hypochlorite
Caustic Potash Flake
Caustic Soda Beads
Citric Acid
Coarse Fine Colored Salt
Enviro Floc
Hydrochloric Acid
Ice Melt
Magnesium Chloride
Magnesium Sulphate
Marble chips
Potash
Potassium Nitrate
Potassium Carbonate
Potassium Hydroxide
Potassium Sulphate
Sapp
Soda Ash
Sodium Bicarbonate
Sodium Hypochlorite
Sodium Sulphite Catalyzed
Stable k
Sulphamic Acid
Tributyl Phosphate
White Fine Salt

Panther has a solid reputation within the industry and are well known for meeting customer's demands and expectations.